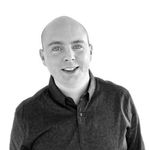 About
Hey There,
Thanks for clicking through and taking the time to research me and read this profile.
Since you are on this page I'm guessing that you are looking to sell or have an appraisal on a property, or you may be just researching agents that you would like to meet with. Either way I bet its getting quite exciting looking at moving onto the next chapter of your life!
I have been working with EP Real Estate since November 2016. I am the only sales rep in the office and although I take my job very seriously I like to have fun and make it an enjoyable experience on the way. If you are looking for an agent that isn't pushy and just gets the deal done no matter what then I'm sorry but I am not your guy.
I have been working hard over the last few years to build up a brand where people (both buyers and sellers) know that they can trust me. Since I started working at EP Real Estate I have worked hard to become Myaree's Number 1 Agent, even though many of my competitors have been in the area for far longer than me. I have done this by working hard, getting out there, building relationships and if you live in Myaree or Alfred Cove then I have possibly spoken to you at your door. Through this hard work I had one of my biggest achievement over the last twelve months, which was I successfully recorded the top 2 highest sales prices for Myaree for the FY19/20. That's about as much bragging as I'm going to do.
A lot of Agents can offer the same type of advertising and there's nothing I can do about that, but where I can separate myself from others is with the service I provide and I would love to tell you more about it. By the way this service is delivered by me and only me. I don't have a PA or receptionist that I handball work to, so I always know what's happening. If you are this far in reading this then I would love to hear from you. All I need is just a few details from you. Please fill out the contact form below and I will be in touch with you ASAP, or even better still, you can call me direct on 0409 604 058.
Thanks for taking the time to read this and have an awesome day.
Contact